The workshop takes place at The Fairmont Chateau Lake Louise, located 180 km west of Calgary (2.5 h. drive). All participants must choose from one of the following room/meal plan options. Please do not book your accommodation through any third parties, as this would violate our contract with the hotel.
Student Rooms

We have a limited number of student accommodations this year (double occupancy required). Please contact
Janette Champ
for more details and to reserve.


Fairmont Mountainside Standard

1 Person $375.85
2 Person $537.13


Fairmont Mountain Deluxe

1 Person $487.04
2 Person $648.32


Fairmont Lakeside Standard

1 Person $542.63
2 Person $703.91


Fairmont Lakeside Deluxe

1 Person $653.81
2 person $815.09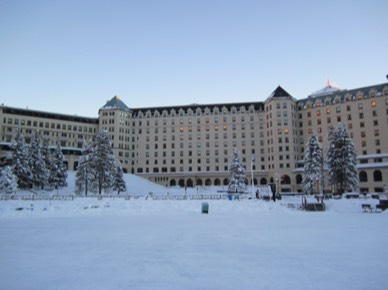 REGISTER EARLY – ROOMS SELL OUT FAST!

Rooms cannot be guaranteed after November 1, 2021.

Please Note:
There are 25 different room categories. We have listed the 2 least expensive rooms. There are a limited number of Fairmont Standard Rooms available. Please book as soon as possible to secure those rates. As the Workshop has negotiated special rates, please do not select any add-ons during your room reservation process.


To book your hotel on line:
CLICK HERE TO BOOK
.
If you wish to contact the Hotel Directly to book, please see below:


FAIRMONT CHATEAU LAKE LOUISE
Toll Free (Room Reservations only):
1 866 540 4413

chateaulakelouise@fairmont.com
111 Lake Louise Drive
Lake Louise
Alberta, Canada
T0L 1E0

Maps & Directions
TEL + 1 403 522 3511
FAX + 403 522 3834

* The above hotel rates are all inclusive (3 meals per day, room, taxes, gratuities, etc.). The rates for pre and post days are $193 (Standard Mountain), $293.00 (Deluxe Mountain View) and $343.00 (Lake View), Plus taxes, etc..
* If you wish to find a person to room with, or when booking a suite, please contact Janette Champ at
info@lakelouisemsms.org

* All participants must be on the meal plan.
* Also, spouses and accompanying guests must be on the meal plan ($161.28) per day all inclusive).
* Self Parking is complimentary and $25 per day if you use the valet.